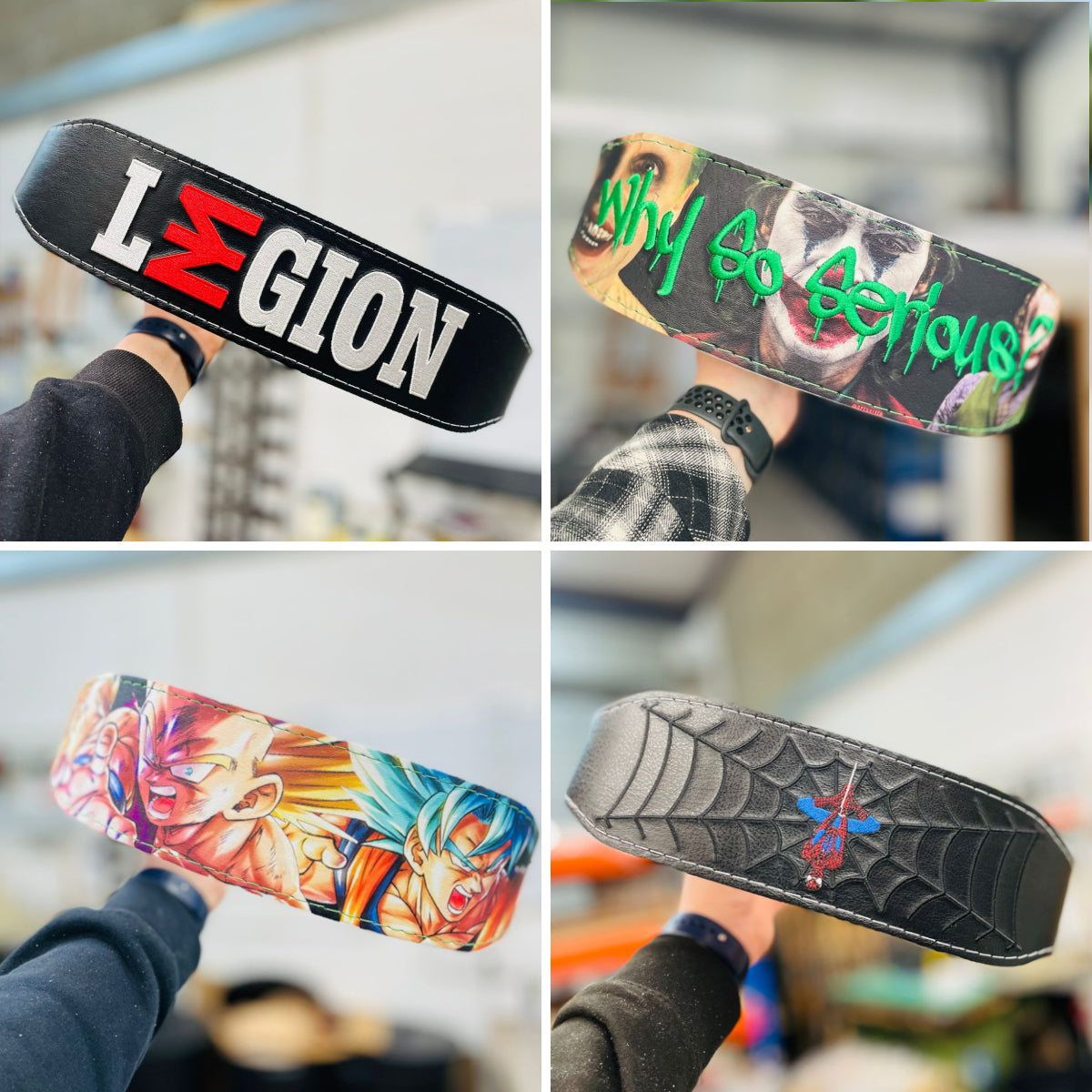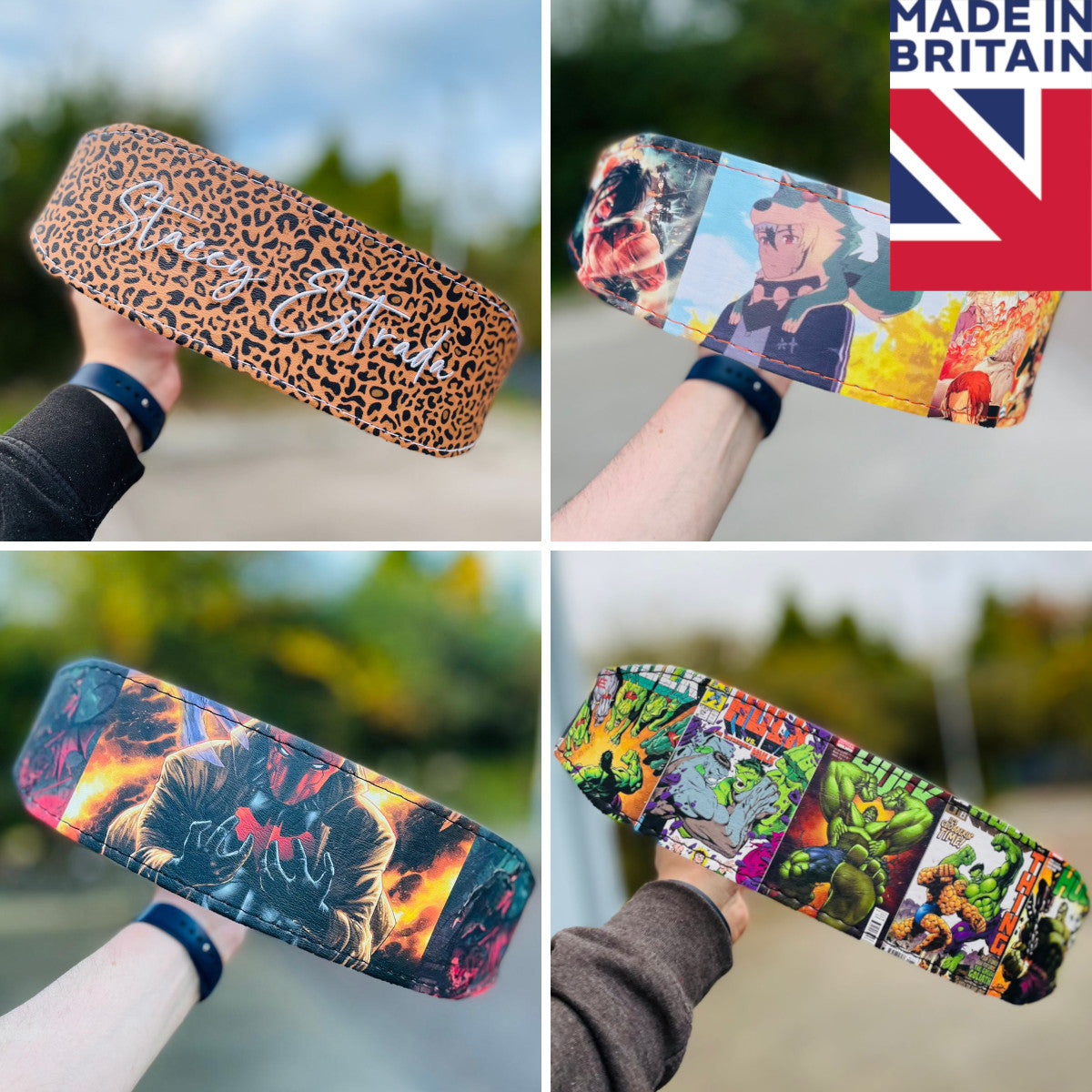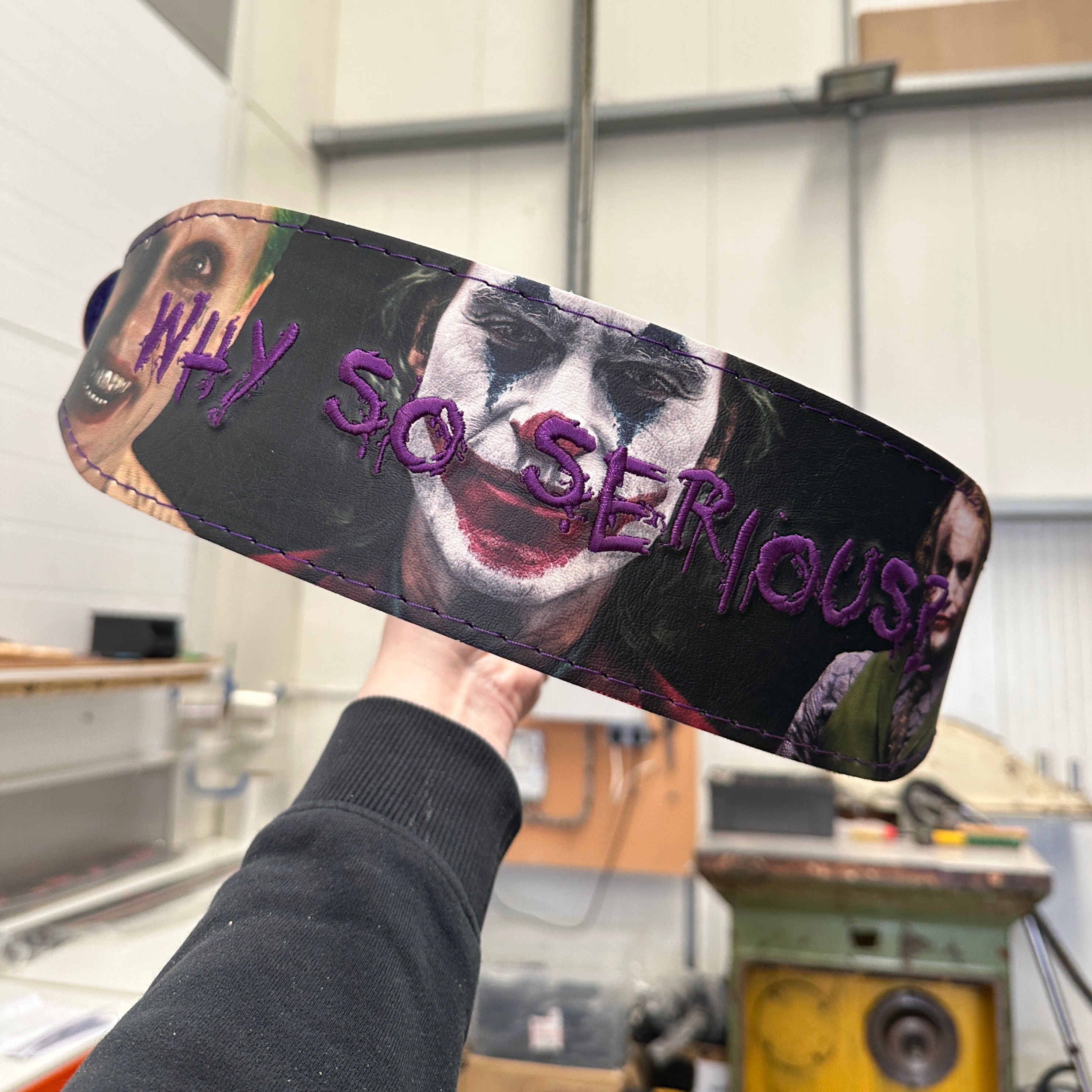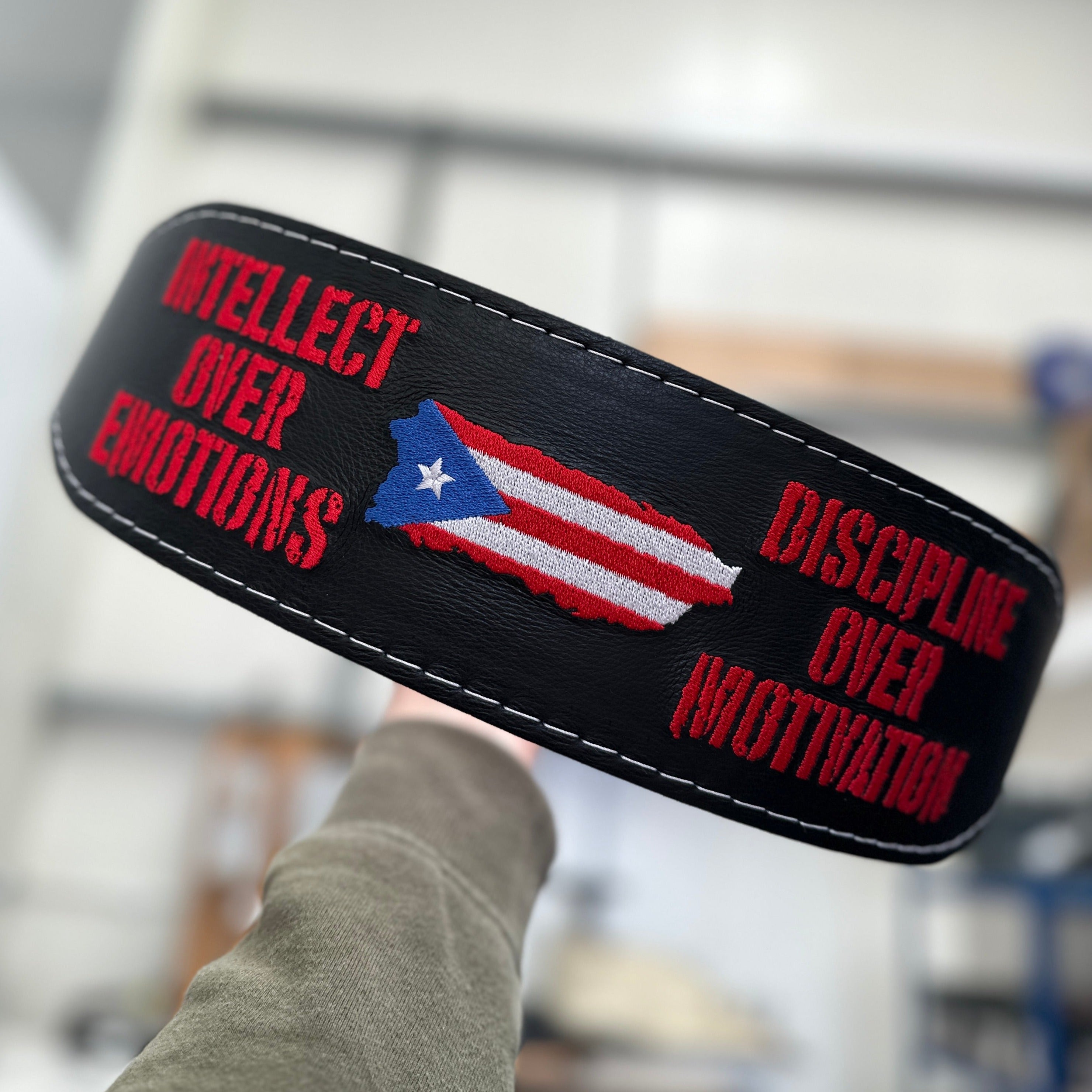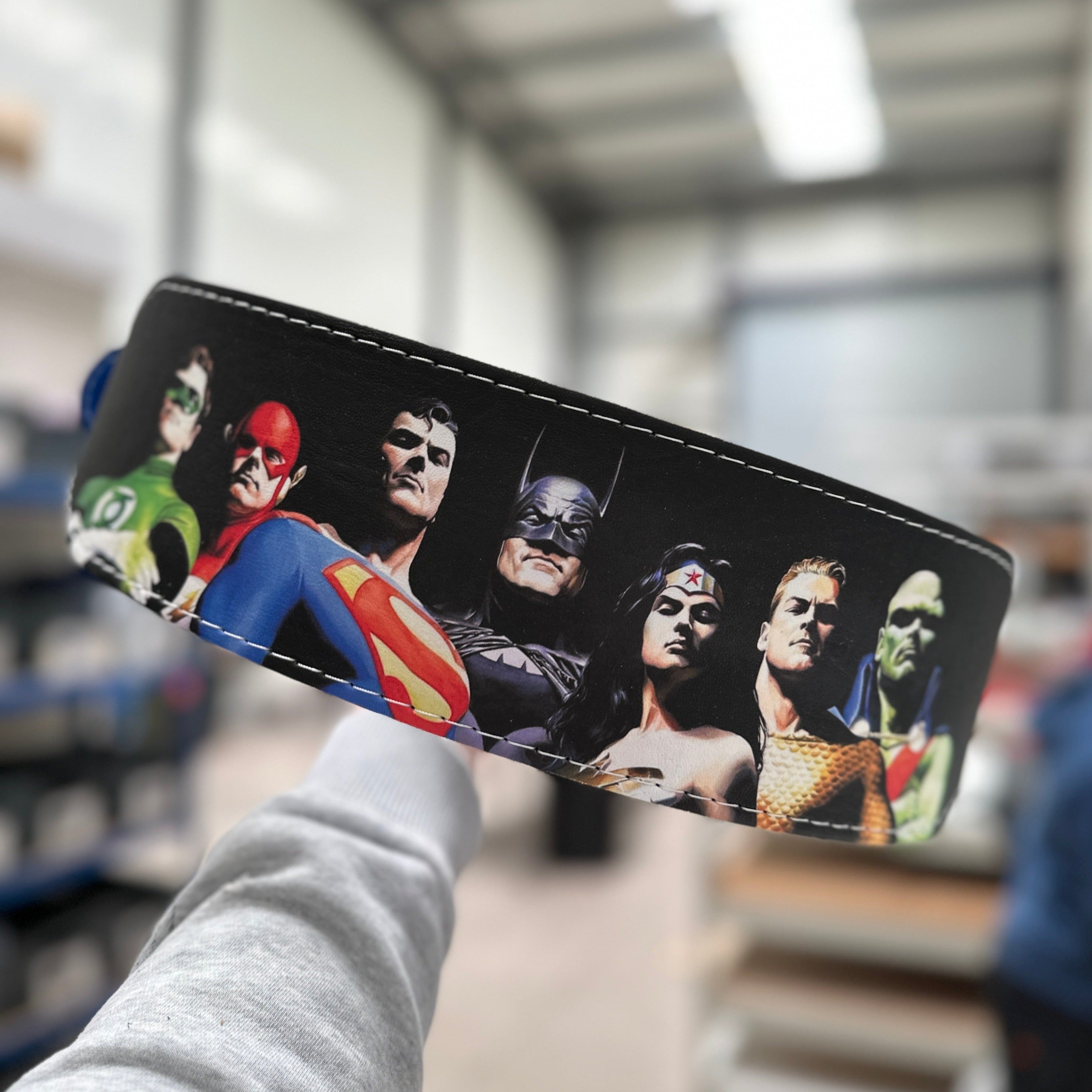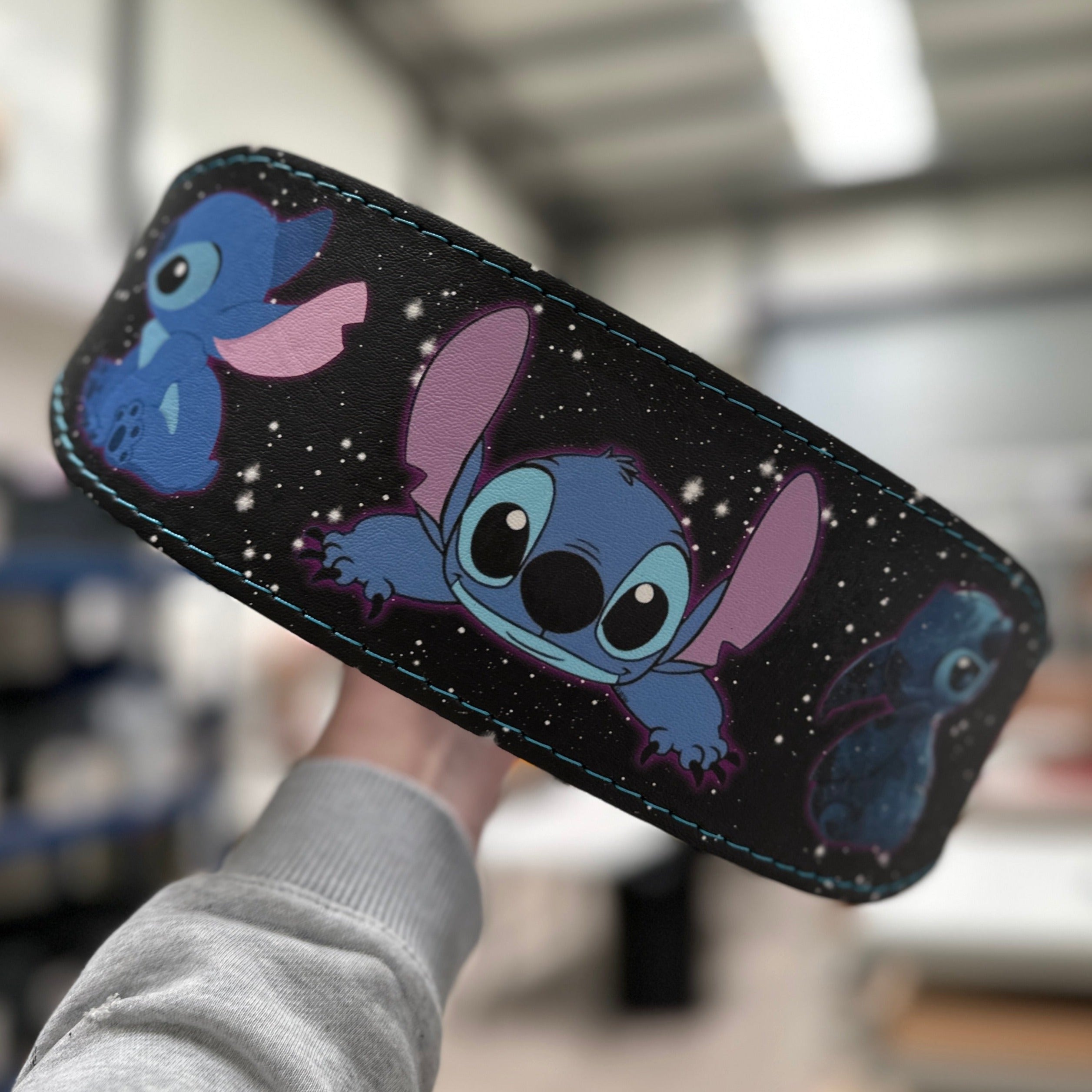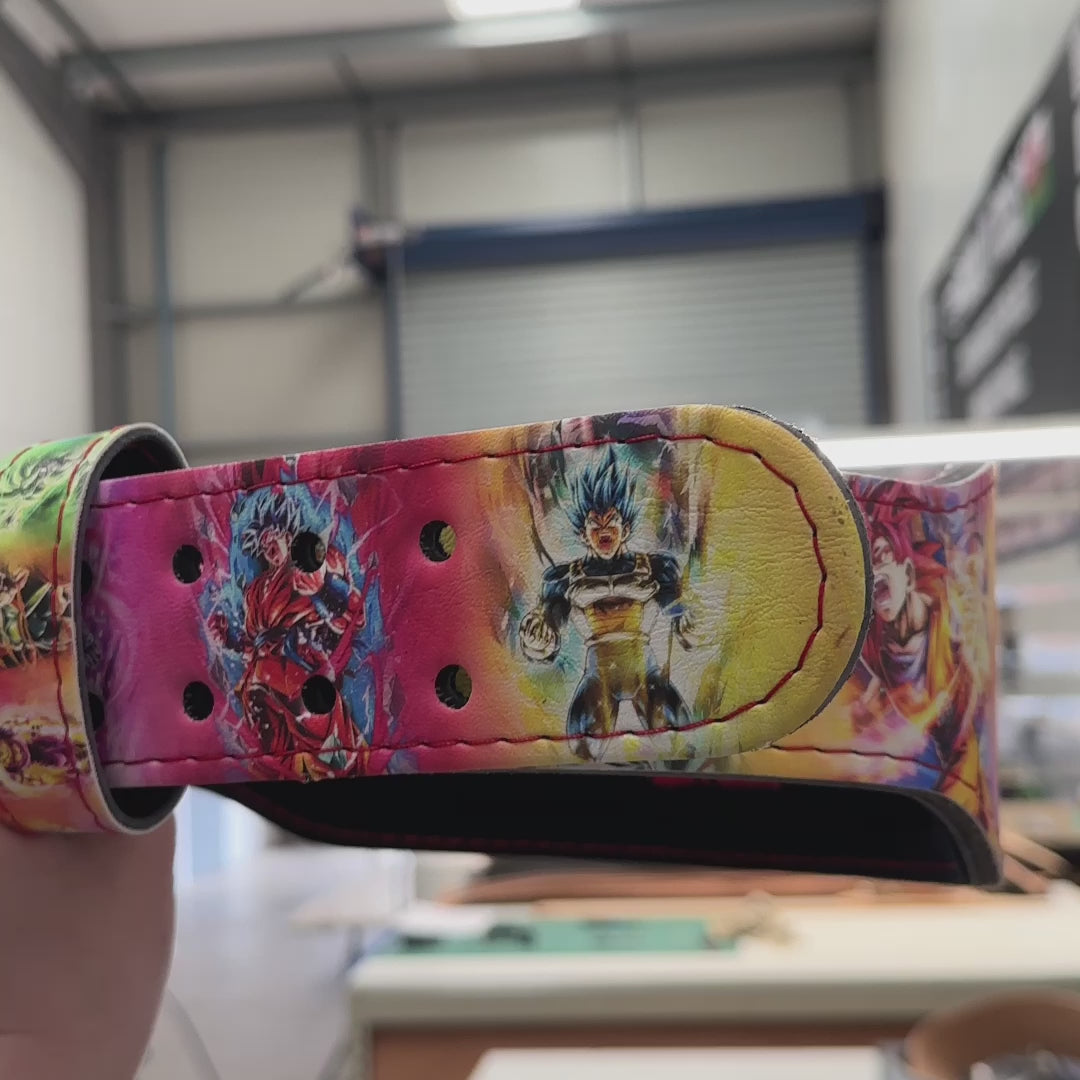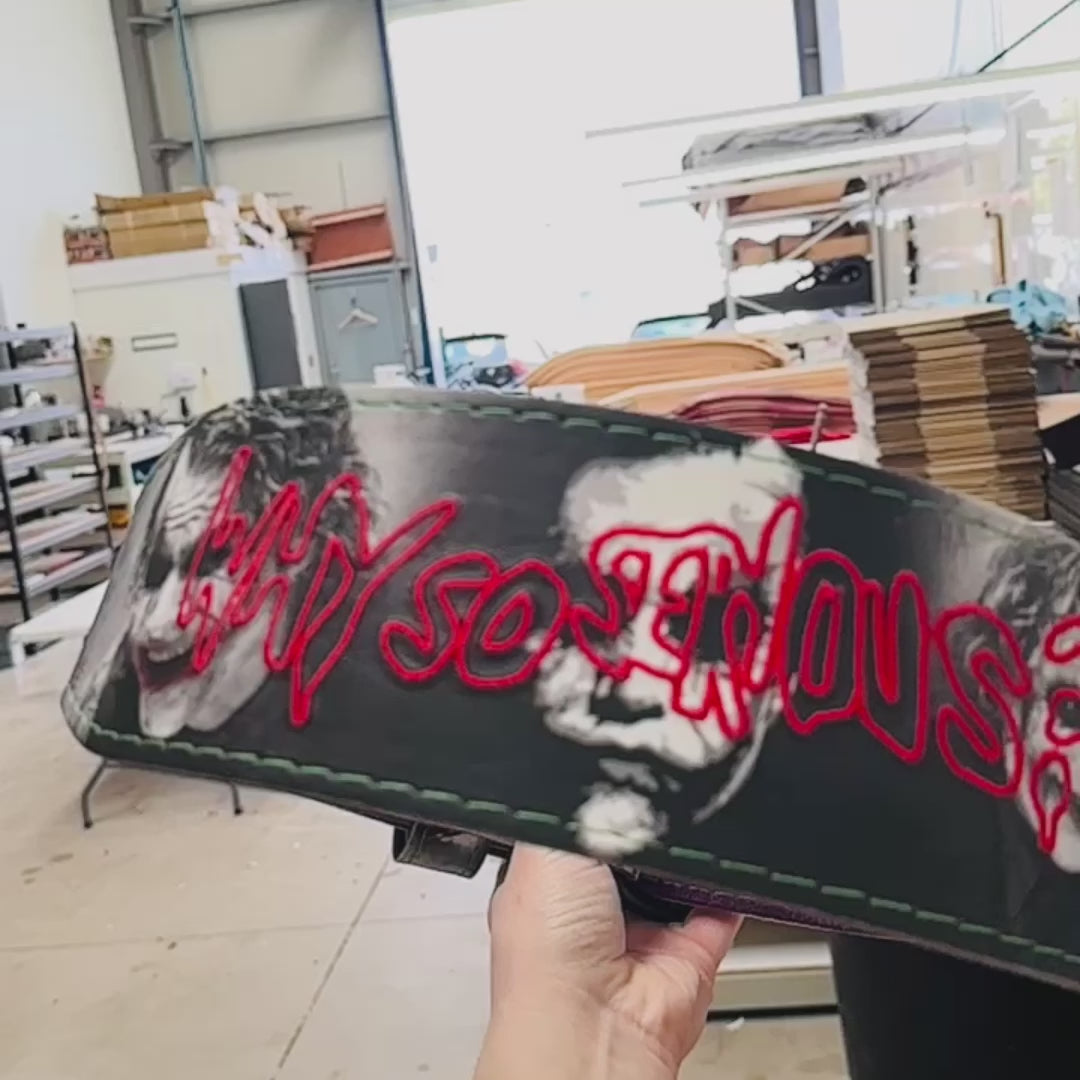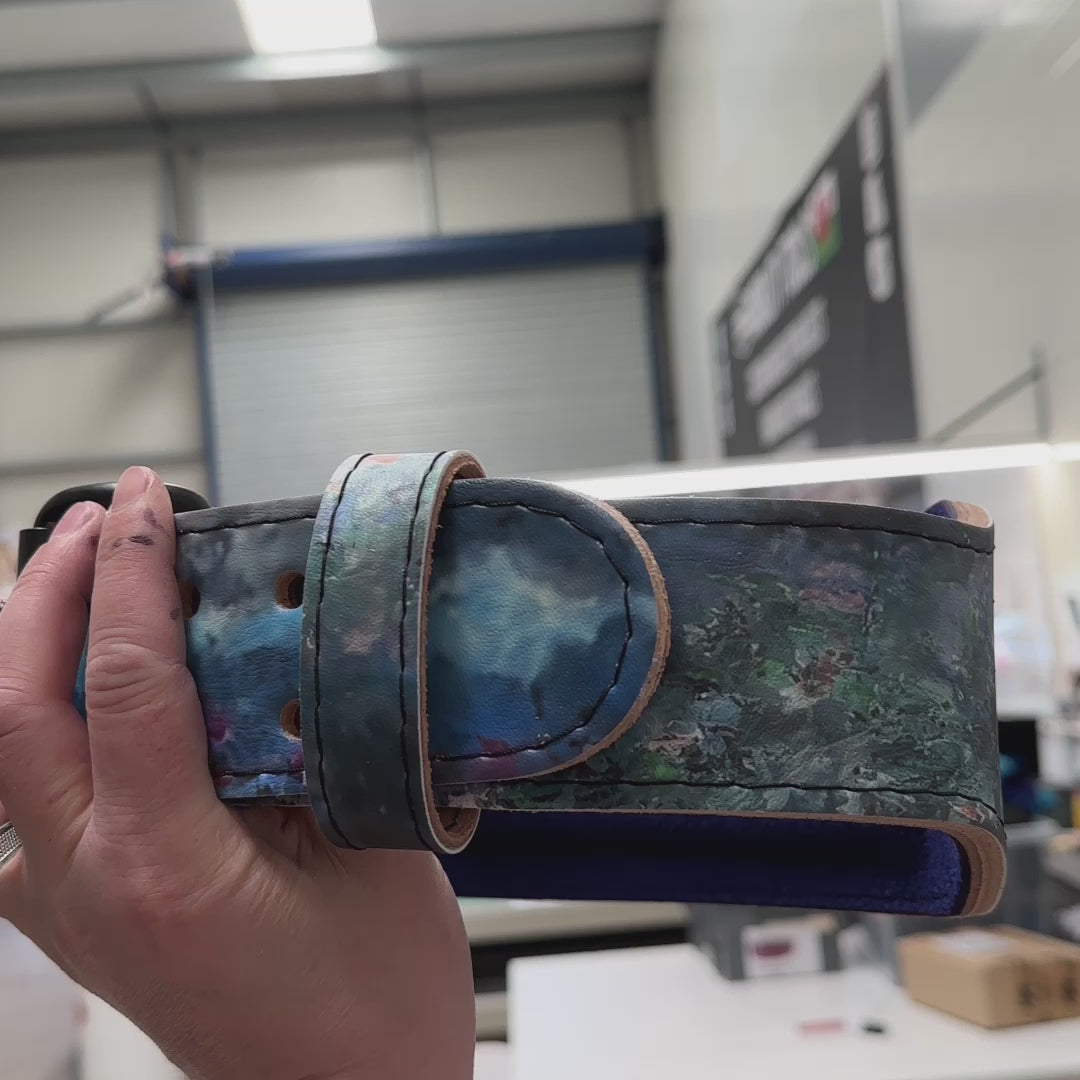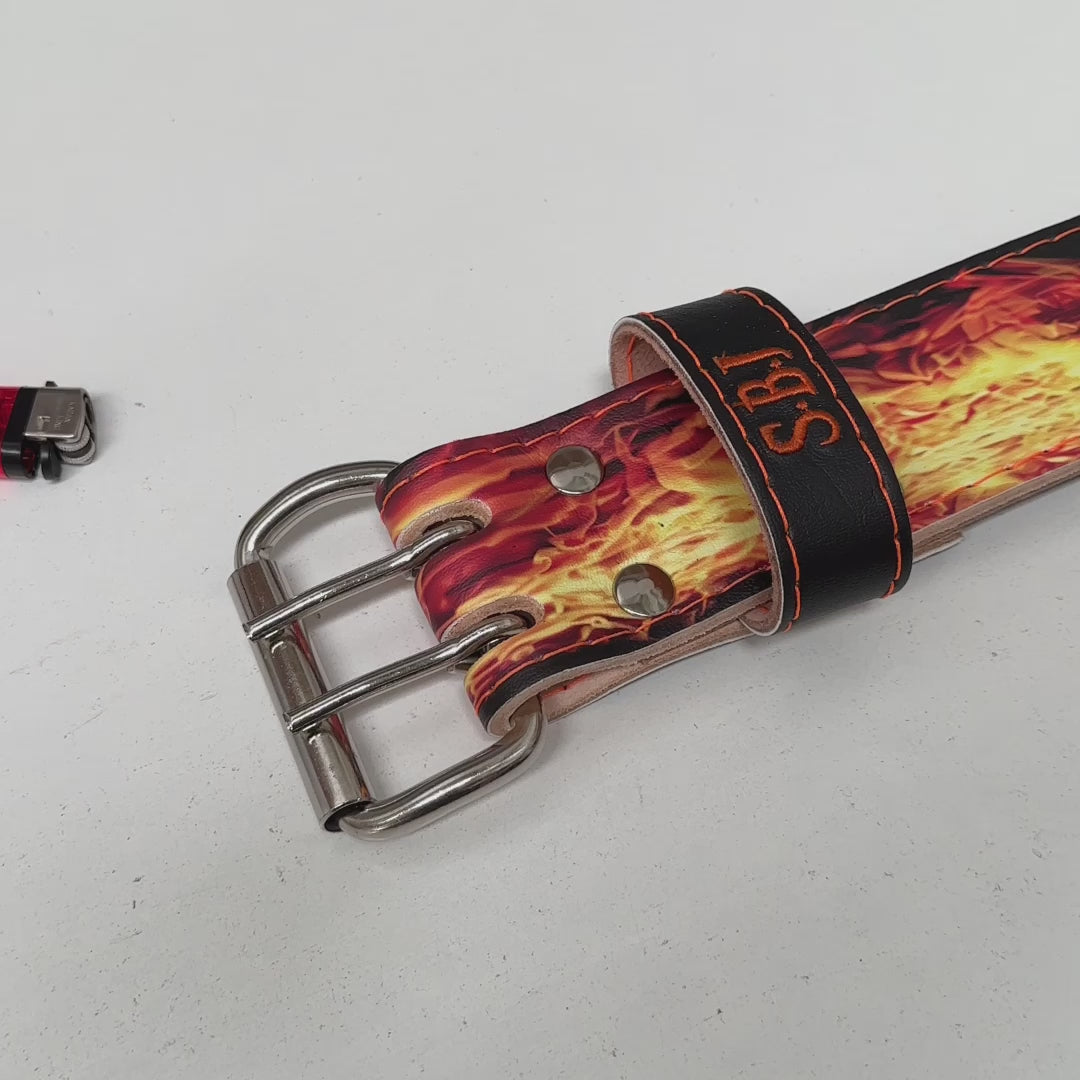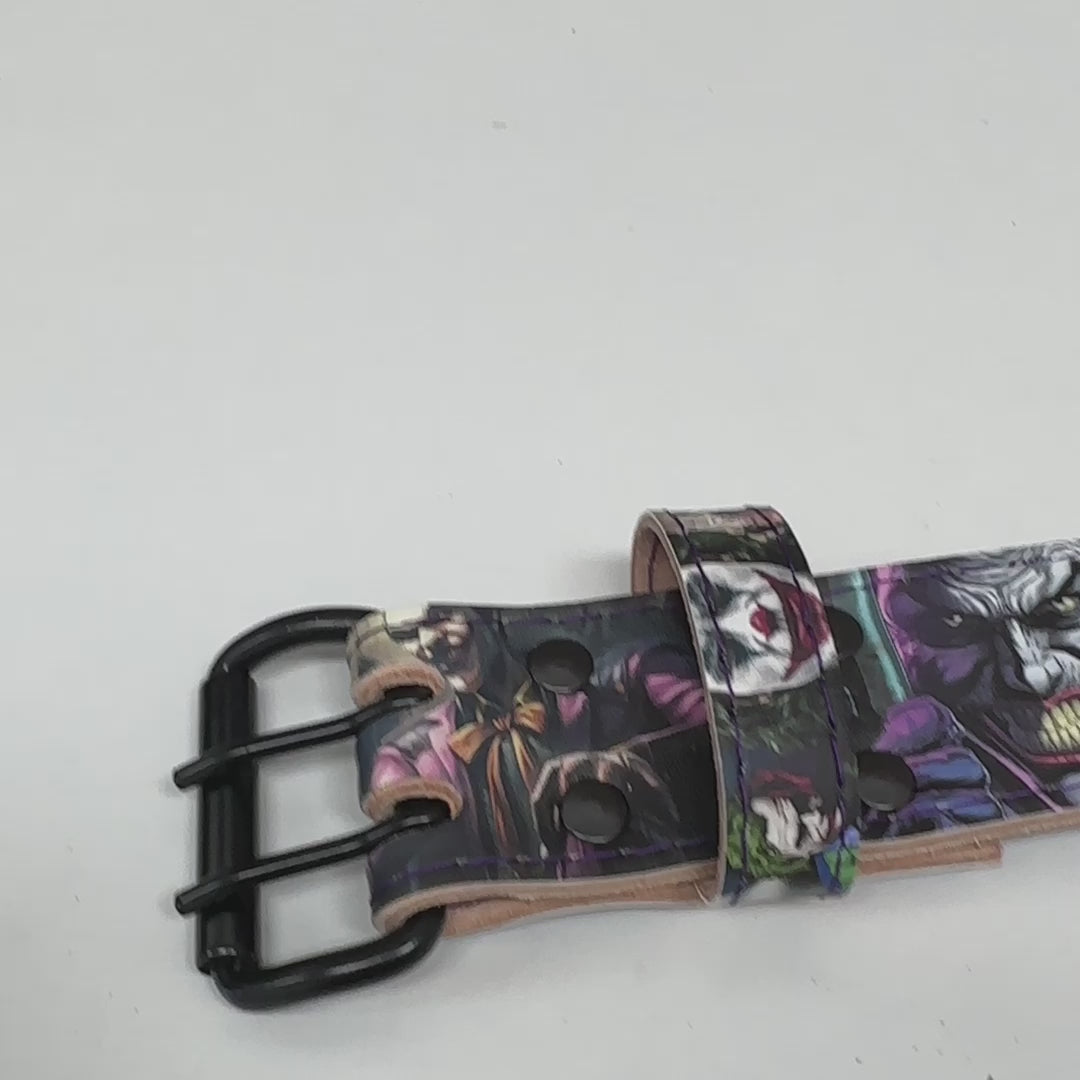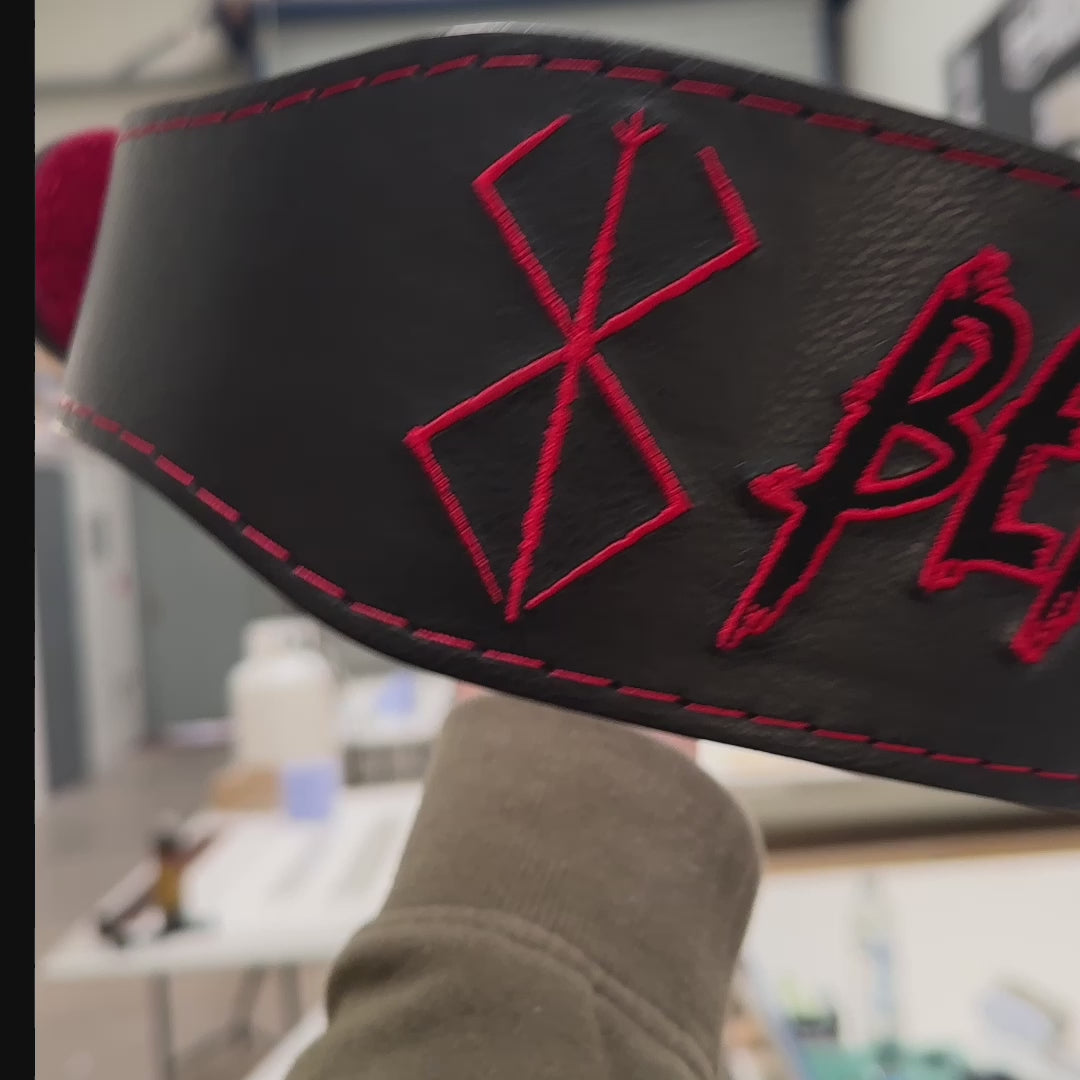 Custom Weightlifting Belt
Sale price

$146.00
Regular price
(/)
Shipping / Customs / Returns

Shipping

Shipping to the UK is free on orders over £20.

Custom Belts have free worldwide shipping.

🇬🇧UK🇬🇧: 1-2 days with Royal Mail Tracked 24
🇺🇸USA🇺🇸: 2-3 days with DHL or UPS
🇨🇦Canada🇨🇦: 3-5 days with DHL or UPS
🇪🇺Europe🇪🇺: 1-4 days with DHL or UPS (choice of express or economy)
🇦🇺Australia🇦🇺: 2-4 days with UPS or DHL
🇯🇵Japan🇯🇵: 4-5 days with UPS or DHL
🌍Rest of world🌏: 7-14 days International Tracked services

Customs Fees

The following countries have customs fees included in the price, which means there are no hidden fees to get your order delivered:

USA
Canada
Eurozone
Norway
Australia
Japan

Rest of world will depend on your country, usually around £20 / $25USD equivalent for custom belts.

These fees will be levied by your countries customs agency, but collected by the shipping company (i.e. DHL or UPS). Drop us a message if you have any questions regarding fees.

Returns

There are no returns or exchanges on custom belts.
Measure at belly button
Do not rely on trouser / jeans size
On prong belts aim to be 1/2 way along range
On lever belts aim to be 3/4 the way along range

STOMACH MEASUREMENT
- Small: 22" - 31" (56cm - 79cm)
- Medium: 26" - 35" (66cm - 89cm)
- Large: 30" - 39" (76cm - 99cm)
- XL: 34" - 43" (86cm - 109cm)
- 2XL: 36" - 45" (91cm - 114cm)
- 3XL: 38" - 47" (96cm - 119cm)
- 4XL: 40″ – 49″ (101cm - 124cm)
- 5XL: 42″ – 51″ (106cm - 129cm)
- 6XL: 44" - 53" (111cm - 134cm)
- 7XL: 46" - 55" (116cm - 139cm)
Custom Belt Design Options

The number 1 question we get asked is around the design styles we offer, so here's a quick walkthrough of the different design options you can choose. We'll also be making a video version of this page should you prefer a video walkthrough.

Print vs Embroidery

The first thing you'll need to decide is whether you want a full length print or embroidery on leather or suede. A full length print is done on vinyl and is great for complicated images (like anime artwork) and spans the entirety of the belt.

Embroidery spans 30cm / 12" on the leather / upholstery. It's great for text designs or simple logos where you'd like the design to stand out.

Print Options

You have a few options to choose from with print:

Existing designs
Your own completed design
Do design for me (uploading 5-10 images) (+£15 for tiled, +£30 for blended)
Do design for me (upload 1 image and create full length design) (+£30)

Existing Designs
We have over 15 designs that we've created that you can choose from. You can customise these further by adding embroidery on top of them should you wish.


Your own completed design
If you're a whizz on Photoshop or other design software then you can create your own design. You'll need to use one of our downloadable prints which are available on each of the custom belt product pages. When you upload your design it might not fit on the viewer as the templates are related to the size you order. The viewer on screen may be a different size belt, so don't worry if it doesn't look perfect - as long as you've used our templates you'll be fine. We send a mockup for approval anyway.


Do design for me (I will upload 5-10 images)
As the name suggests - we'll create a unique design for you from images you upload. We recommend uploading as many as possible. Lever belts typically can take 6-10 images, weightlifting belts can take 10+ images to fill (depending on whether they're square, portrait or landscape). We will then create a design for you either by simply tiling them next to each other or by blending the edges of each image together, to create a seamless design.


Do Design For Me (Upload 1 image and create full design)
This option you upload 1 image in the middle of the belt and we use Photoshop to create a design that fills the belt. We'll create a background that uses elements of the image to then fill the belt, creating a truly unique design that only requires 1 image from you.


 

Embroidery Options

Embroidery can be added to any belt, whether that's Leather, Suede or Print. On print they're great for text to add a 3D effect on top of a design. For leather and suede they're great for simple images / logos with a few colours and for text. You can up to 2 images and a portion of text to the belt. The max width for embroidery is 30cm / 12" which is dictated by the embroidery machine. There are a few design layout options you can go for, which should be largely self explanatory:

Text with 2 images
Text only
Image only
Text with left image
Text with right image
Text with image above
Text with image below

You can move the images around and the text size can be changed. If you're having difficulty getting it to look perfect don't worry; you can leave notes in the section at the end and we'll create it to look exactly as you'd like. We redraw the design and send you a mockup for approval before we make your belt. 

When images are converted for embroidery they are simplified somewhat and some colours will be combined as it's almost impossible to create colour gradients with threads. We try to match as closely colours whenever possible; but there are a limited number of thread options so we cannot guarantee we'll be able to replicate specific colours. If in doubt please ask.
What Happens After I Order?

We know it's difficult to get your belt to look exactly how you want it on the belt builder.

Get it as close as you can and then leave notes at checkout that will help us with your design.

After you place your order, we'll send you a mock-up of your design to review. This typically takes about 3-4 days, but during busy periods it may take a bit longer. If you haven't heard from us after 2 weeks please get in touch with us.

Please also check your junk mail folder, as sometimes our emails may end up there. We want to ensure that you're completely satisfied with your design, so you're welcome to make as many alterations as you'd like until you're happy with the final result.

Please note - you cannot cancel an order for a custom belt after it has been placed.

MANUFACTURE SPEED

Standard manufacture time for unique design custom belts is 4 weeks, but you can pick quicker manufacture speeds.

If you're choosing existing designs then the standard manufacture speed is 8 working days.
This page will provide you with all the information you need in order to choose the perfect custom belt. We've created video guides walking through the different options and answering some common questions.

1. Introduction - The Different Belt Types

2. Print vs Embroidery - What's The Difference?

3. Embroidery Options

4. Print Options
If you're creating your own full length print you'll need to use one of our downloadable templates. You can then use either Photoshop, Photopea or other graphic design software to create the print file. We would only recommend doing this if you're competent with the software. You'll need to select the size for the belt size you are ordering and follow the instructions on the template.

Prong Powerlifting Belt Templates

Lever Powerlifting Belt Templates
IF YOU FIND THE CUSTOM BELT BUILDER TRICKY TO USE YOU CAN USE OUR SIMPLIFIED FORM OPTION HERE.
CUSTOM BELT VIDEO GUIDE
KEY FEATURES
4" wide back, tapering to 2.5" on sides and front 
Padded back section
Approx 8-9mm thick (most are 5mm)
Chunky double prong buckle
Choice of full length print or embroidery
Optional extras including inside embroidery, loop embroidery etc.
Lifetime warranty
Made in Wales (by us!)
Made from Italian Top Grain Vegetable Tanned Leather
Italian upholstery leather 
English Suede
Choose options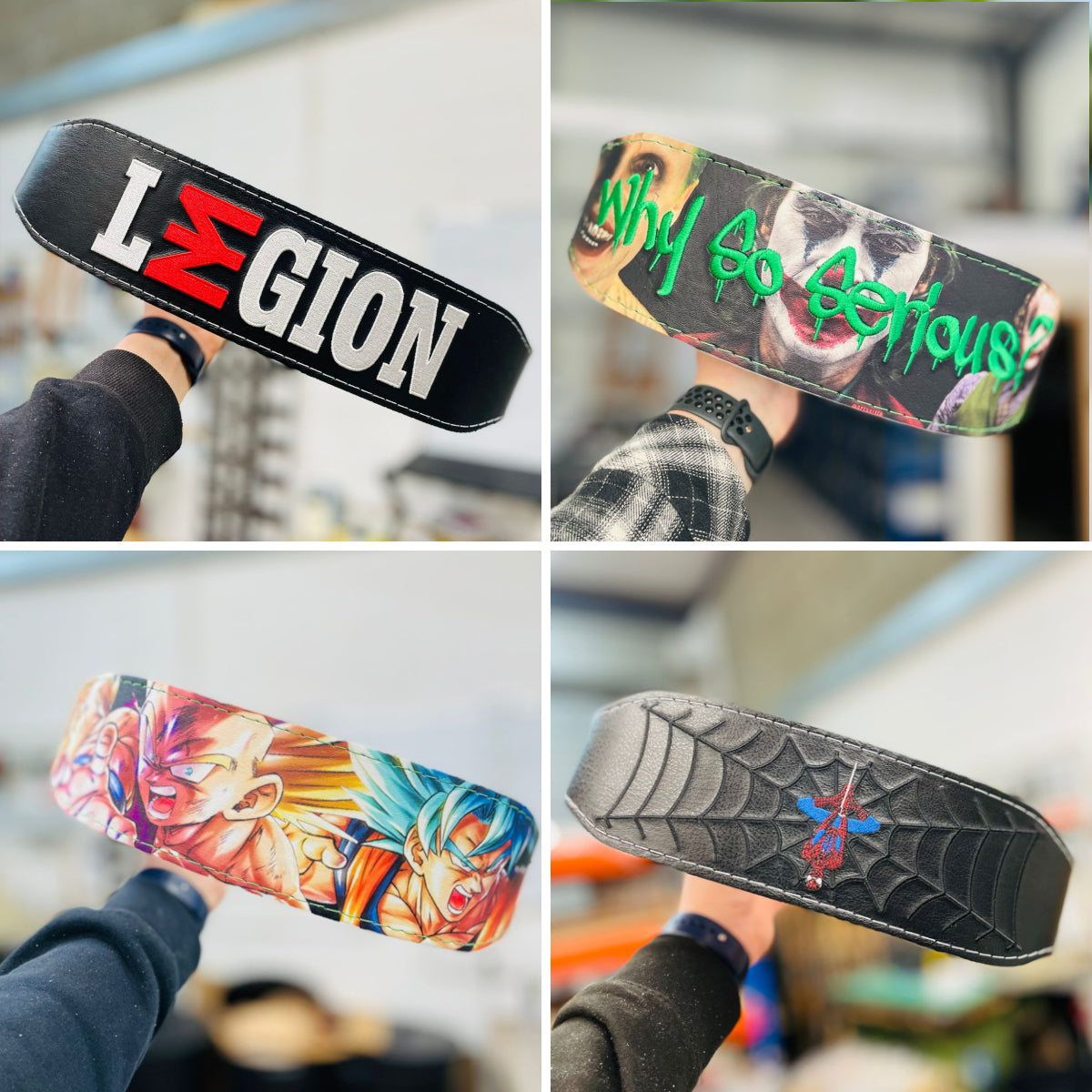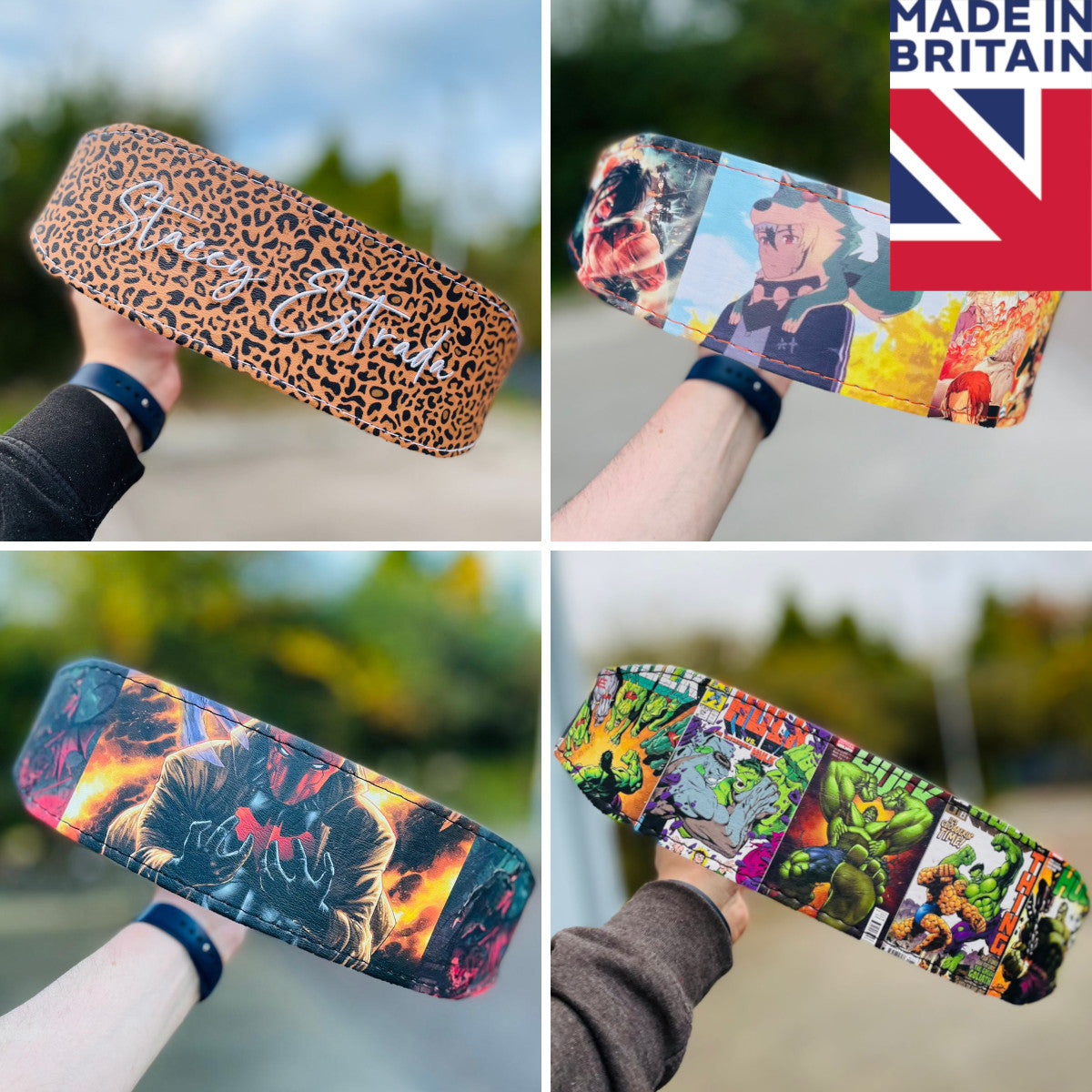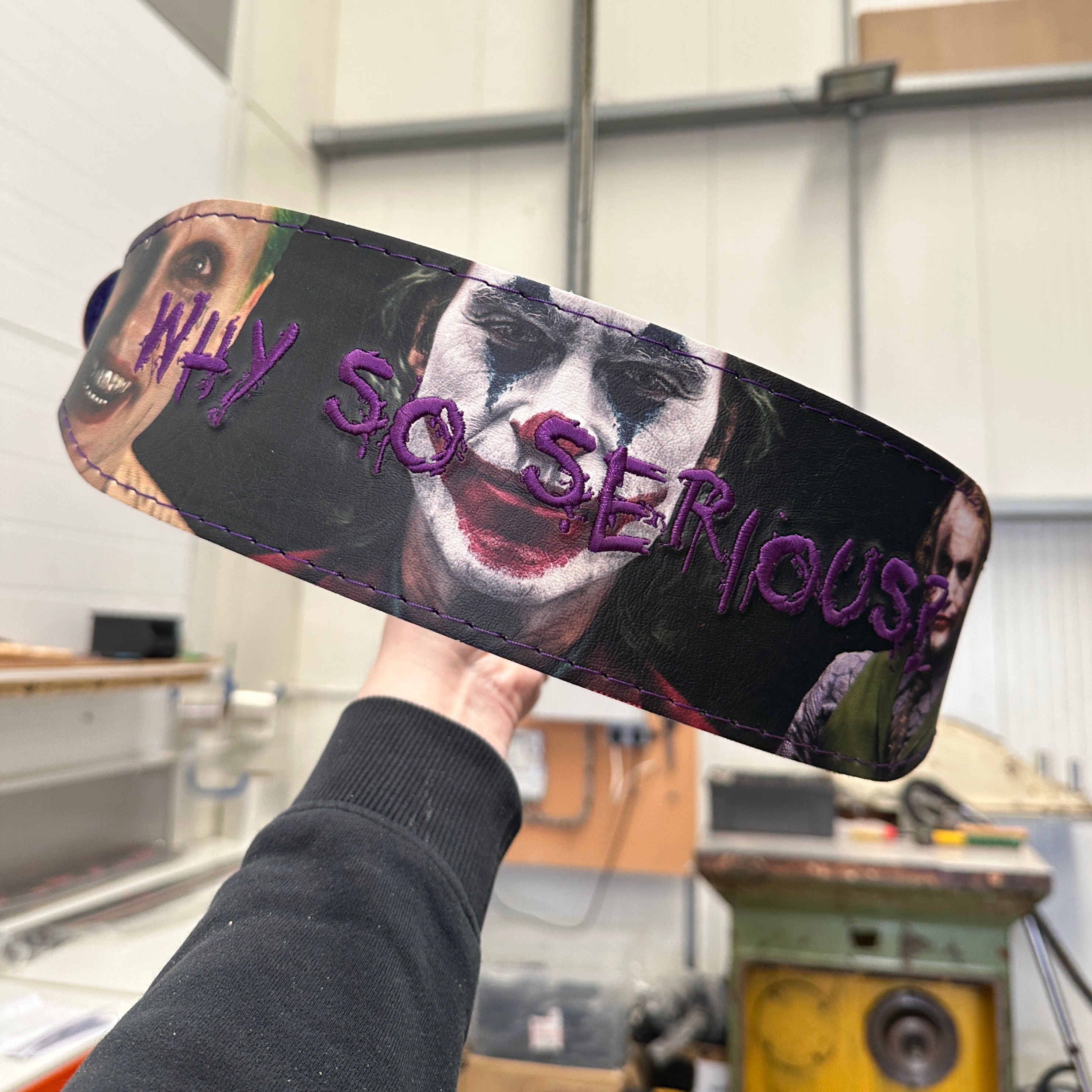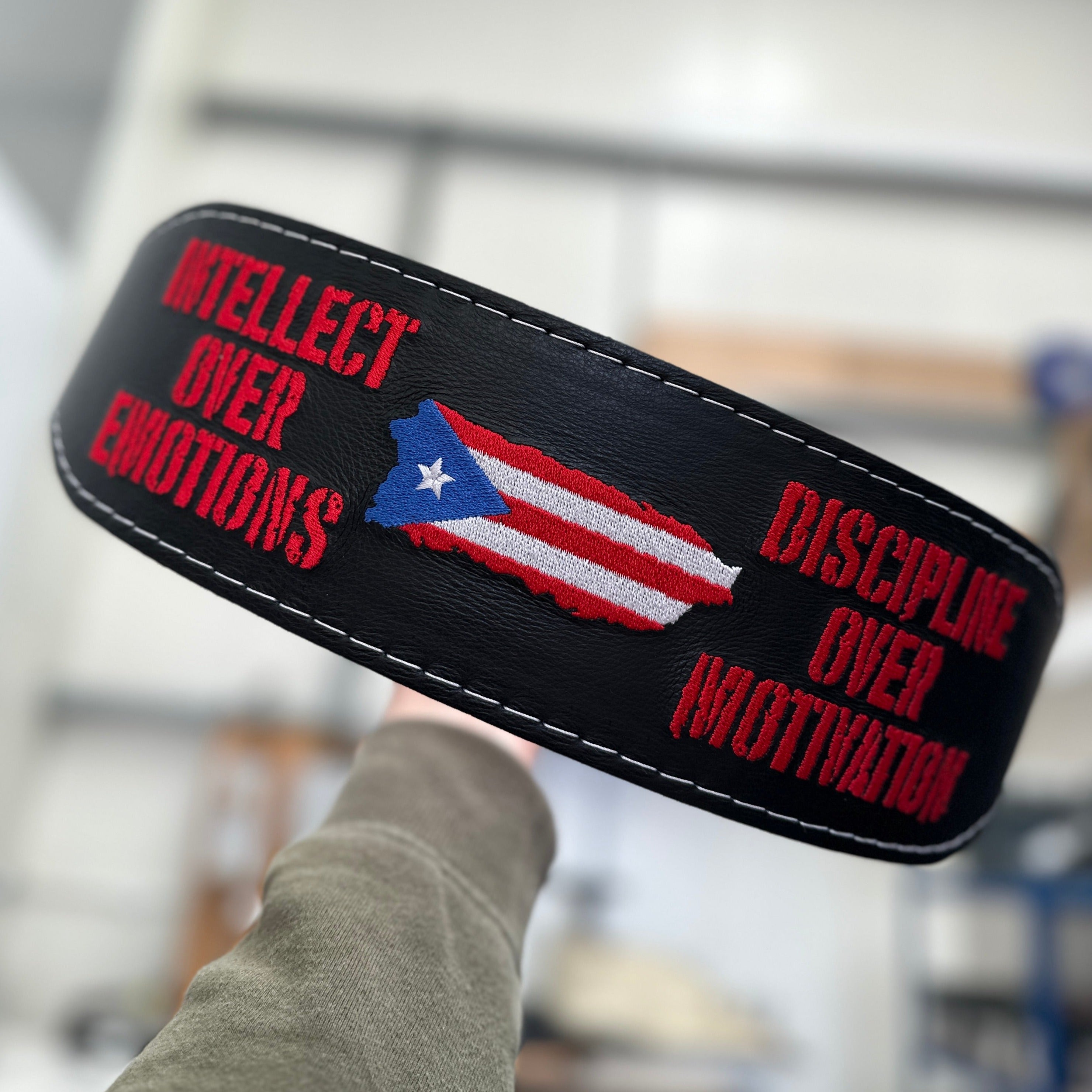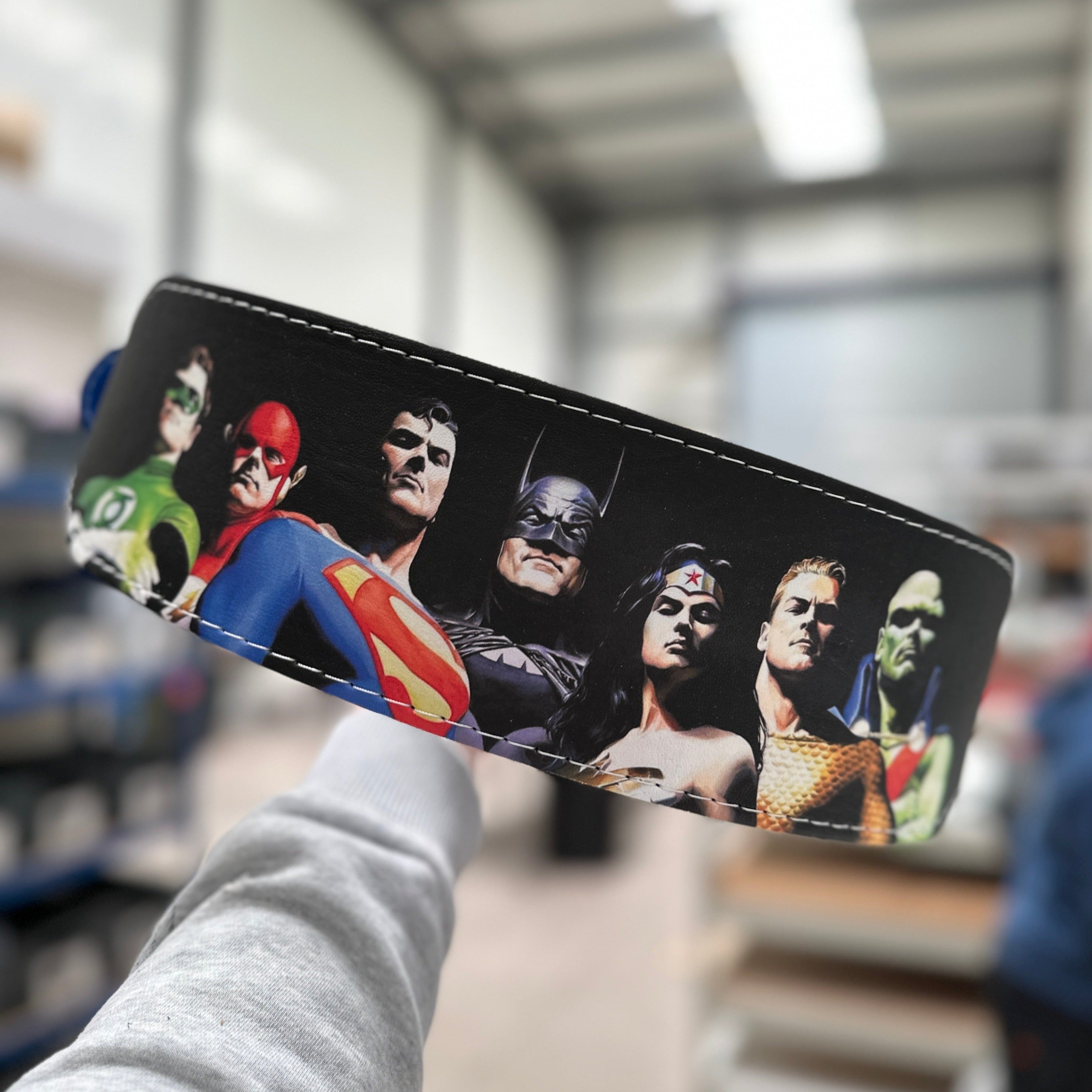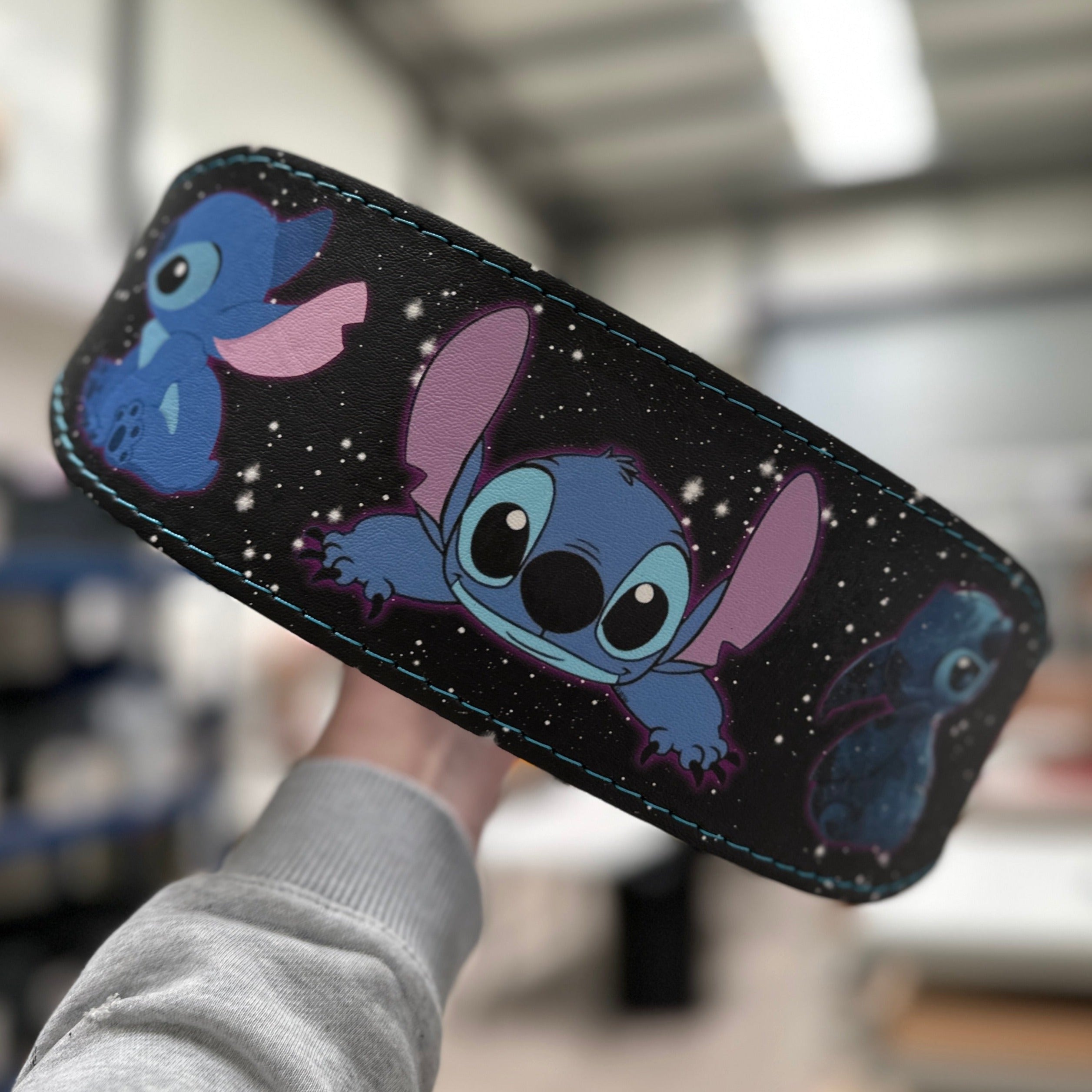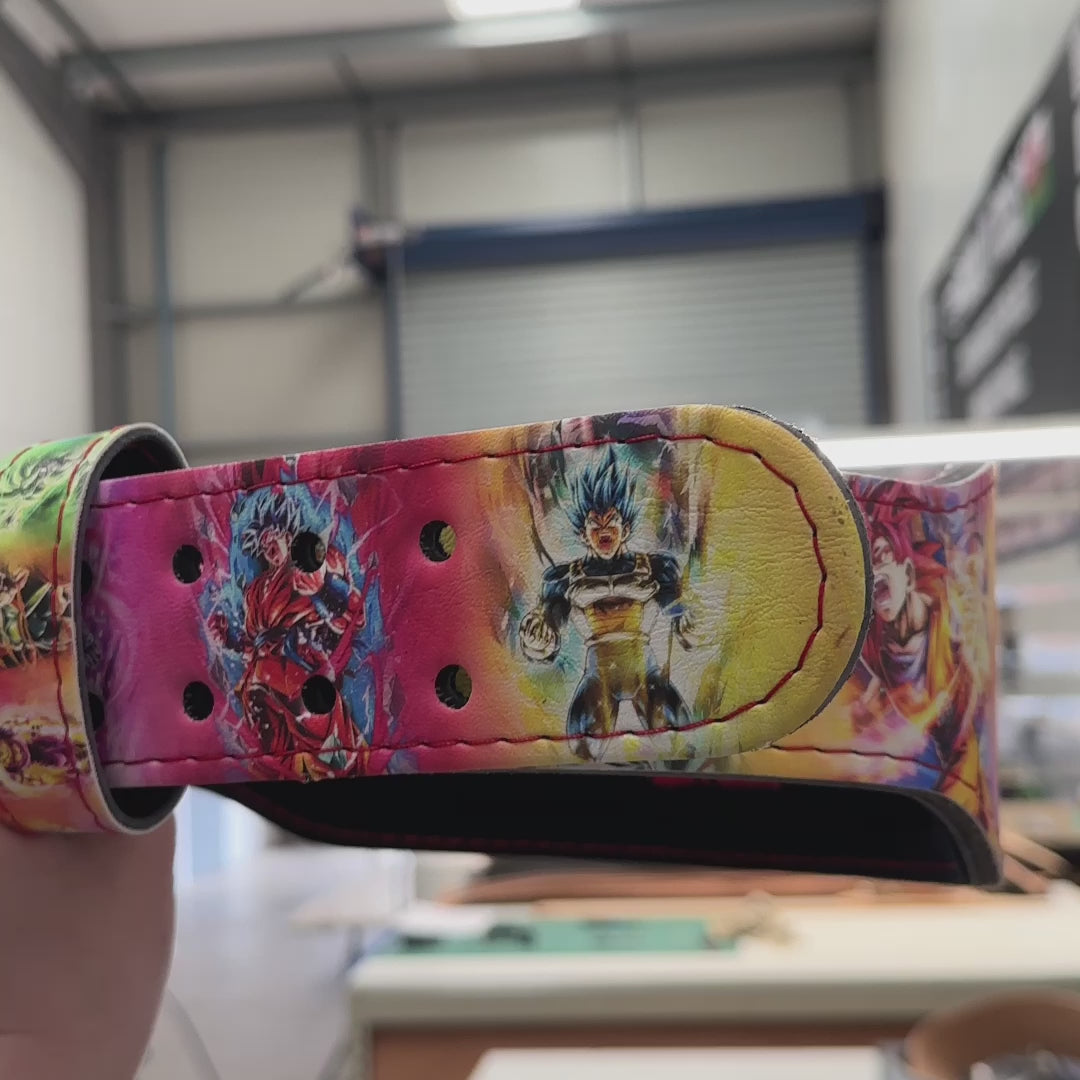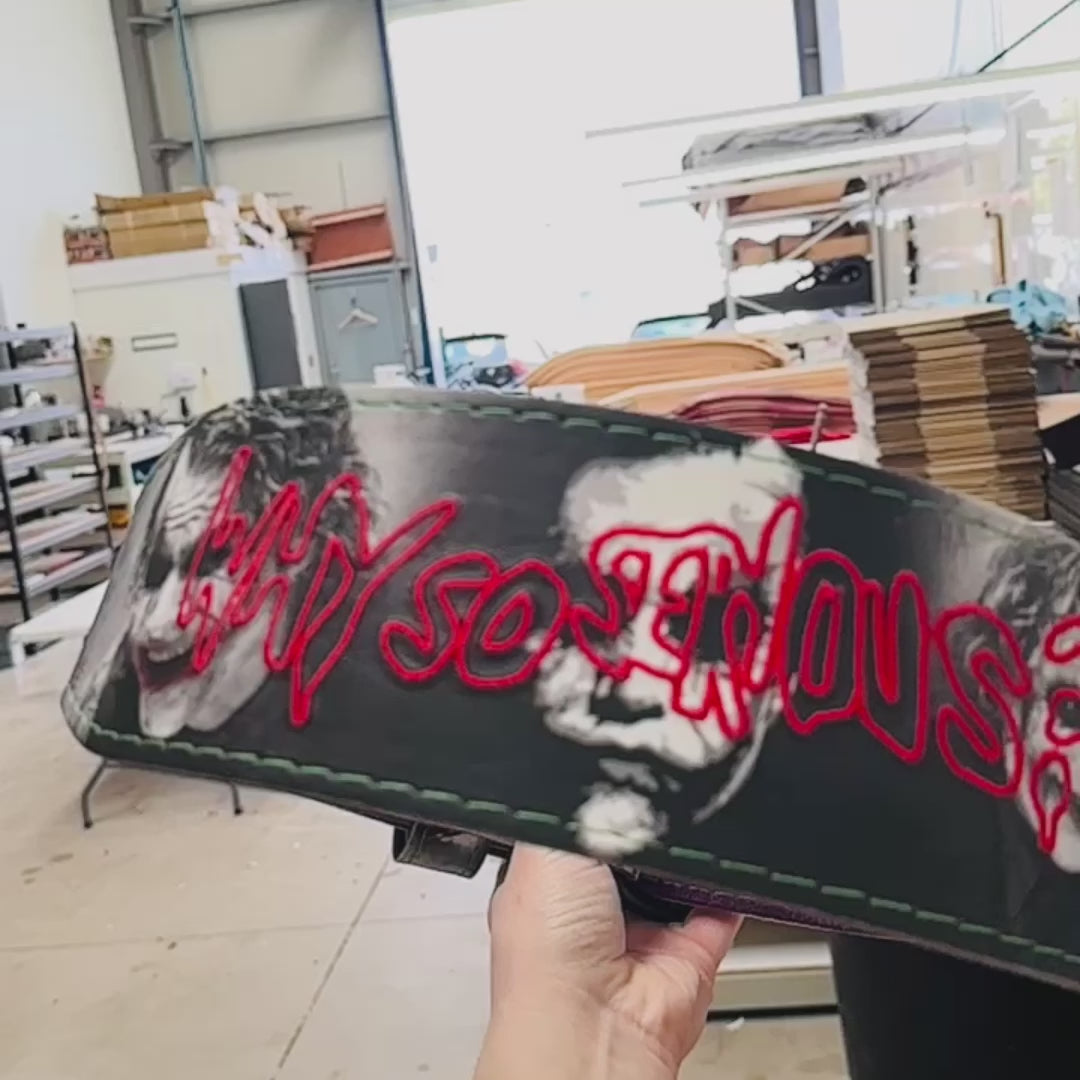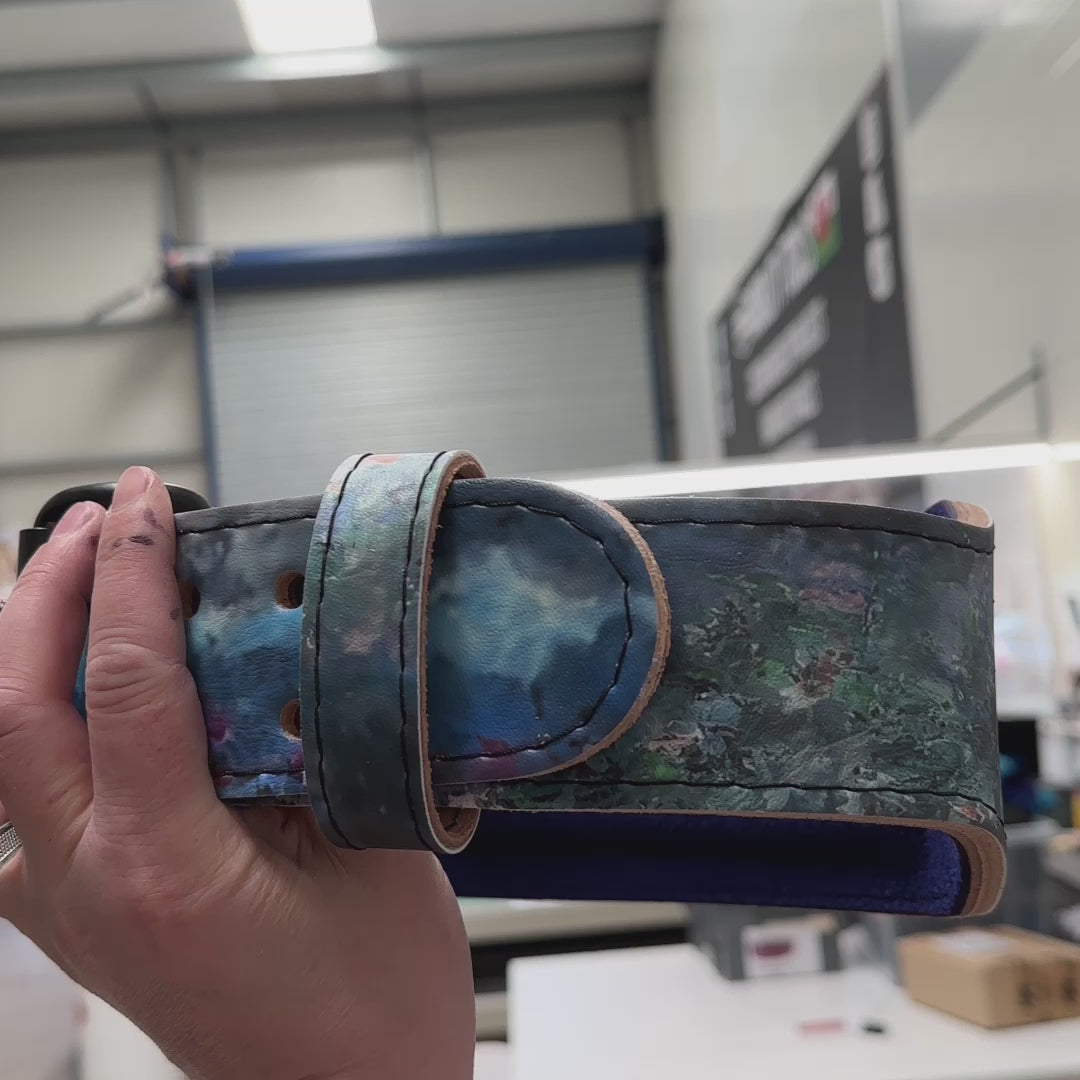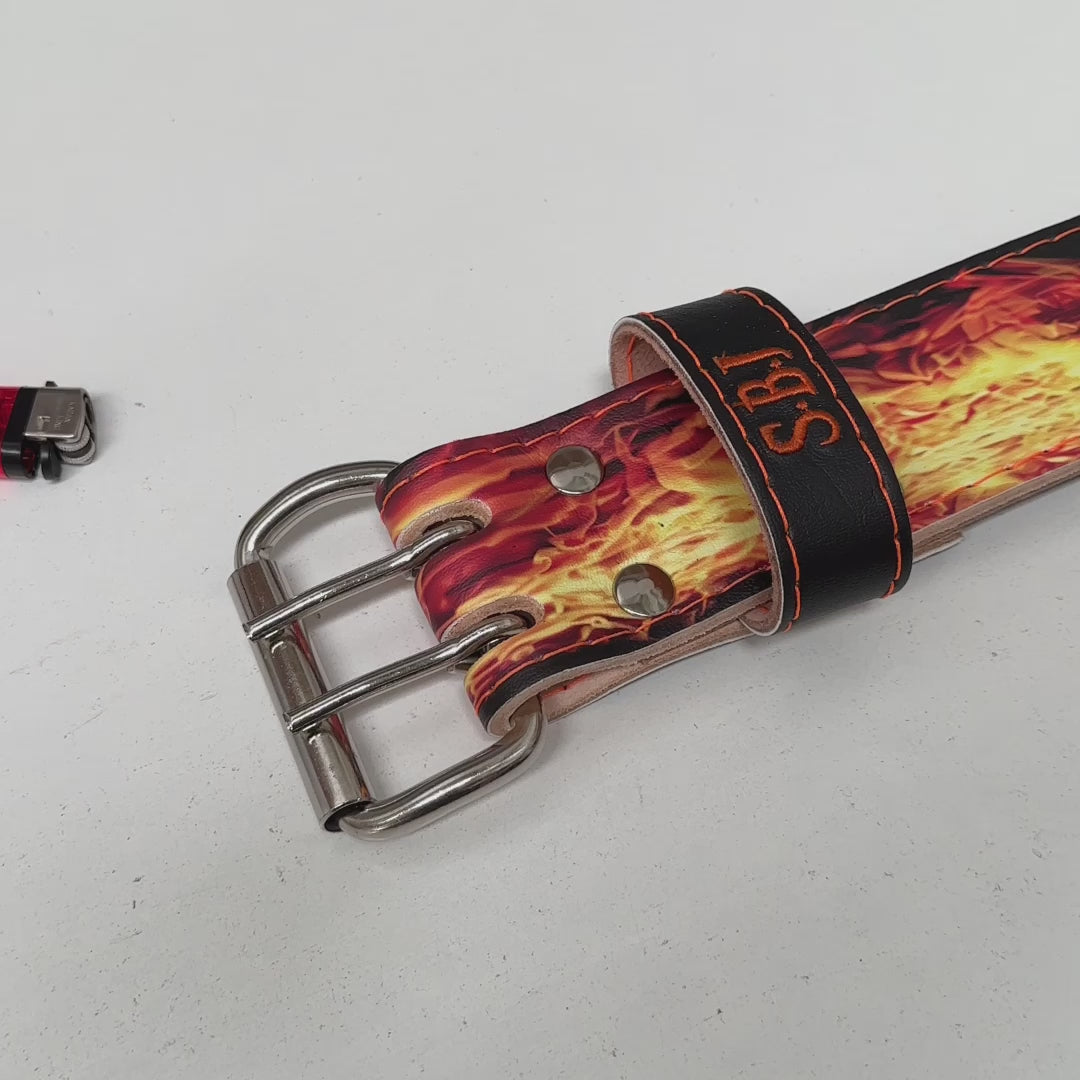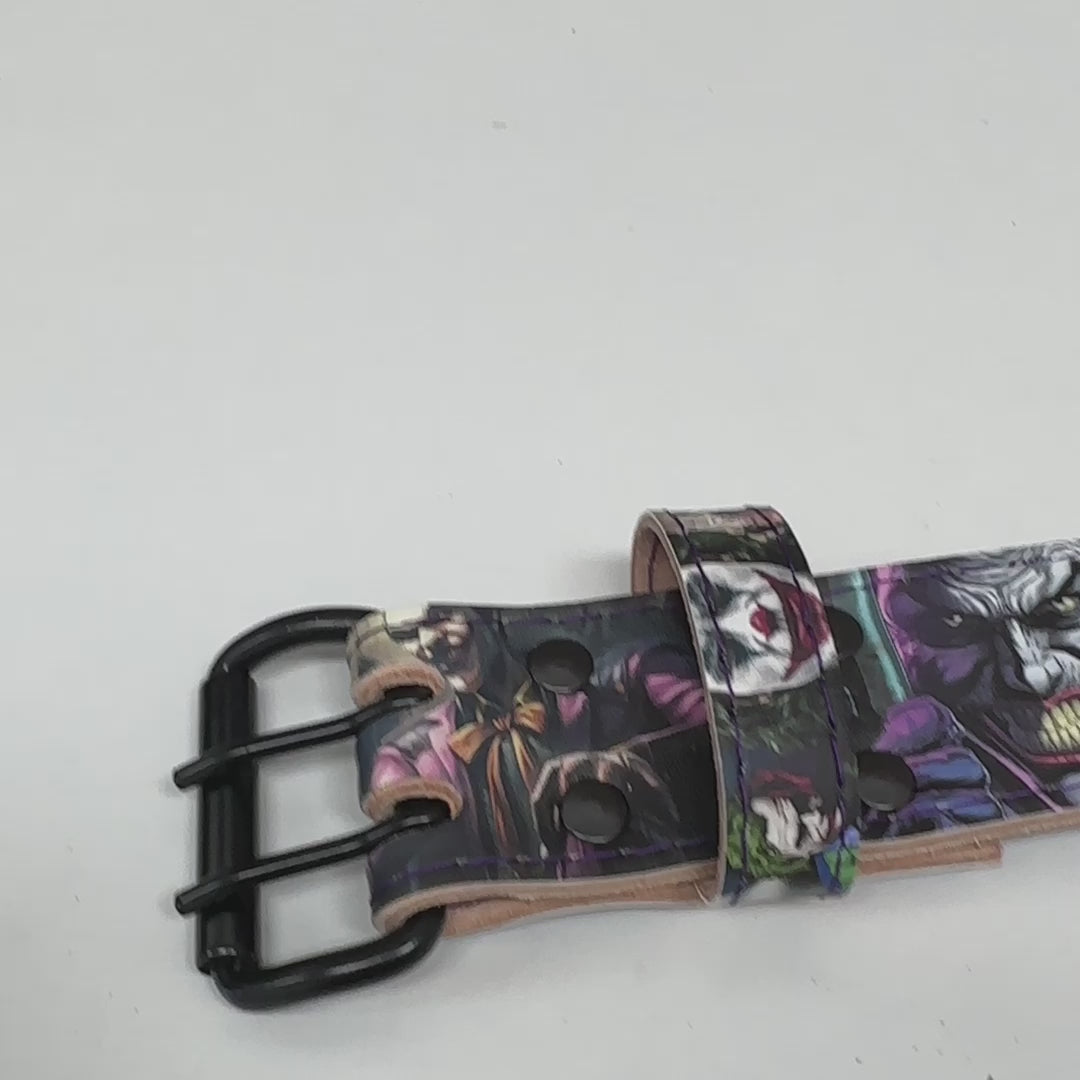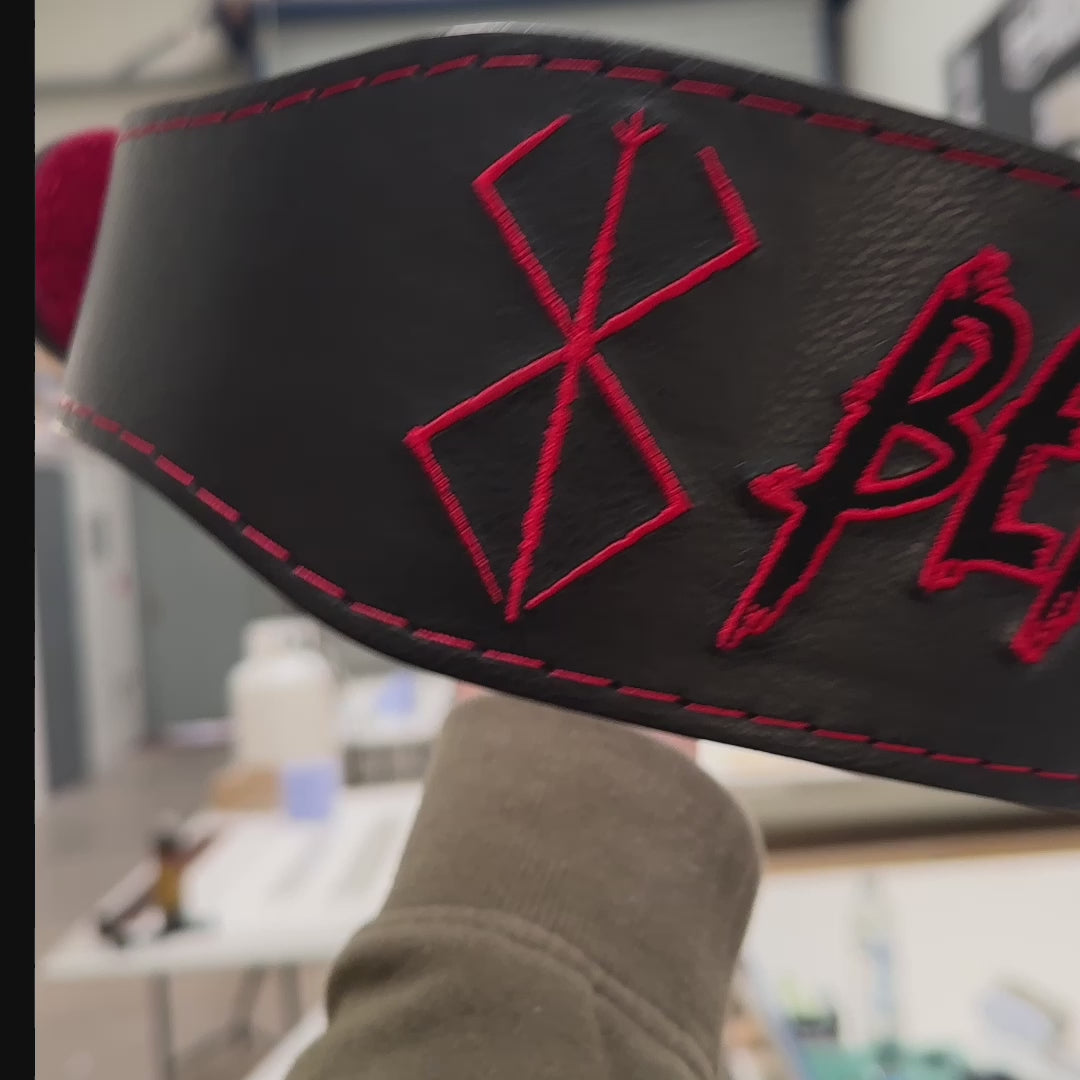 We ship to every country and every little island on this beautiful planet. Shipping is free on custom belts. USA, Eurozone countries, Australia & Japan also have no import fees (the price includes any VAT / Taxes). Other countries may include small fees of around £20-£30 on custom belts.

We charge in local currency for USA, Canada, Eurozone, Australia and Japan. All other countries will be charged in Pounds Sterling, but don't worry your bank automatically converts the amount to your local currency.
Custom belts are made to order. You choose the manufacture speed during the belt design process. If you're using only existing designs / embroidery they'll ship within 8 working days.

If you're adding your own embroidery or print designs then standard manufacture is 4 weeks. You can however choose to have it made in as little as 1 week.

Shipping your belt after manufacture takes 2 days to USA, 2-5 days to Europe, 4-5 days to Australia and Japan. Other countries are usually around 7-14 days. All services have full tracking.
We are proud to be the UK's only custom weightlifting belt manufacturer. Every other company in the UK outsources to Pakistan or China and has no clue what is used in the manufacture of their belts.

We use only the best materials. The core of the belts are made with Italian Top Grain vegetable tanned leather. Italy is synonymous with high quality leather and for good reason. The suede we use for the inside of the belts is from Waltham Tannery in England. The upholstery leather on embroidered belts is Italian.
Our designs can be broken down into 2 types - print and embroidery.

Print has full length designs covering the entirety of the belt. These are perfect for intricate designs with anime images or photos of people. You can have anywhere from 1 to 10 images on a belt, with no loss in quality.

Embroidery has text and / or images embroidered on to a 30cm / 12" section of the belt. Images will be simplified somewhat due to the nature of embroidery.

Full info on the different options can be found here.
o get your measurement you will need to measure yourself at your belly button.THIS WILL PROBABLY NOT BE THE SAME SIZE AS YOUR TROUSER SIZE. You can then use this size to determine which size you need when designing the belt. For belts with prongs you'll want to be in the middle of the given range, for lever belts you'll want to be nearer the end of the given size range.
We are the UK's only custom belt manufacturer - other companies import from Pakistan or China
We have a lifetime warranty on our belts and levers - other companies only have 1 year.
We have an in-house designer, creating unique intricate designs - other companies rely on you to create the design.
We can make belts in as little as 1 week - other companies will make you wait 8-12 weeks.
We also make belts for some of the biggest brands on the market - Gymshark and BEAST to name a few.
No, once you place an order for a custom belt it cannot be cancelled for any reason.